Hi people. I'm blogging after a long time. Wrote my 1st post after the long break some days ago on my 'Personal' blog -
genius @ play
.
Anyway, this post here is kinda public appeal. Specially for anyone living in the USA.
Thing is, I'm planning to purchase a laptop but it is still not available in India. The coveted laptop model is
Lenovo IdeaPad Y560 064627U
.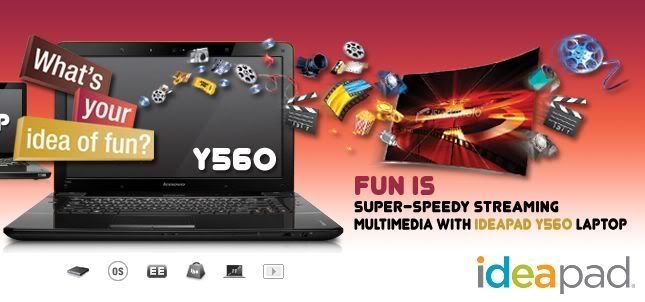 Configs are -
Price - $1,049.00 [around Rs. 46,650]
Intel® Core i5-430M Processor ( 2.26GHz 1066MHz 3MB )
Genuine Windows 7 Home Premium 64
ATI Mobility Radeon HD 5730 1GB
4 GB PC3-8500 DDR3 SDRAM 1066MHz
15.6 " HD Wide LED 1366x768
500GB 5400
DVD Recordable (Dual Layer)
There are lot of cool features in this model. Namely -
Enhanced Experience RapidDrive technology:
It combines fast SSD storage with a standard HDD to give even faster Windows 7 boot and shutdown times and better application performance. You can boot Windows 7 around 66% faster than a normal PC. The RapidDrive version will be 8-11 seconds quicker. You can open applications 2X faster, and open large documents and install new software around twice as quick as an equivalent PC without RapidDrive.
Switchable graphics:
This is a feature where a low power consumption integrated GPU and high performance dedicated GPU is combined which allows users to extend battery life by toggling between performance and energy-efficient modes. Thus, you can have the best of both worlds with maximum performance when you need it (say, when you are playing a high-end game) and long battery life when on-the-go; without rebooting the notebook.
3D display:
The IdeaPad Y560 supposedly comes equipped with a 15.6-inch 16:9 high-definition display with three dimensional conversion capabilities, which works for 3D-enabled games and movies. It comes with a set of special polarized glasses.


Additional features:
SlideNav: Access frequently used documents and software with a touch-sensitive slide bar, and choose split-screen functionality for viewing; OneKey Theater: switches PC display & sound effect from normal mode to movie mode with a press of the touch-sensitive switch key; and Ambient Light Sensor that automatically adjusts the PC screen brightness based on the user's distance from the display.
Ever since I've come to know about this laptop, I'm eagerly waiting for this. It was supposed to be launched 'early March'. But it is April now and still, is not available in India. :( On top of that, there are some unanswered questions. They are -
The Lenovo site states that the "RapidDrive technology" is optional in Y560. So, does the above specific model [064627U] has this? Or do I need to pay anything extra for this?
What exactly is the benefit of the 3D display in day to day computing? Is it worth it?
Most of all, when will it be available in India and what is the expected price? As per US price, it should be around 46-47K.
So, now the appeal to my readers. If you're in USA, could you please get me answers? Google didn't help. BTW, Lenovo Customer Care [USA] number is 1-877-958-4465, which I'm not able to connect to from here. Drop me a comment.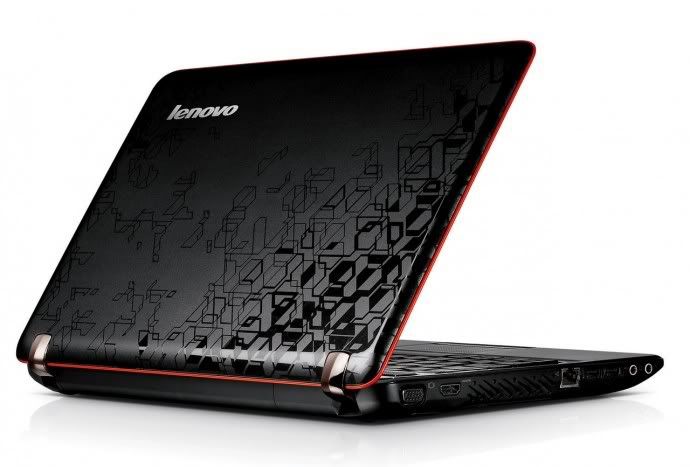 Update 1 :
Lenovo IdeaPad Y560 is now listed in the
Lenovo's Indian portal
. But it is priced at Rs 52K+; which is slightly higher than what I was hoping for.
I called up Croma, Staples and eZone; but non of them still have have it in their stock.
Update 2 :
The Y560 is now available with different resellers; but the price is as high as 59,000 Rs. And on top of that, I got confirmation from the Lenovo customer care that the Y560 model doesn't come with RapidDrive technology or the switchable graphics as yet. So, I'm now officially chucking the idea of buying this laptop. Other options in front of me were Acer Aspire 5740G, Dell Studio 15 and HP dv6. The last one is priced 58k+. So, that one is out of question. HP Envy is yet not available in India. So, the final battle is between 5740G and Studio 15. Both have almost same configuration, just a little bit of difference here and there. Let's see which one I finally buy this weekend.